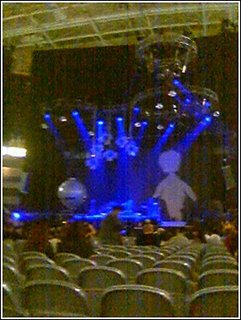 This weekend was a BLAST! Depeche Mode was great... wish i knew more of their songs, but since we were on the floor, we just sang along. We were also surrounded by people smoking POT! this is an indoor stadium and securtiy was so slack. Anyhows, we had a blast...:)

We also watched Harry potter the following day.. and we watched Derailed and Zathura. they were all so so only...

Here are some pics from Depeche Mode! We were sitting on Row 30..